Refresh
Hi, it's me, gaming editor Rebecca Spear for iMore here, taking you through today's announcements and the follow-up reaction, as it happens!
Is this Fire Emblem? OMG it is! They're showing characters from older games!
This looks like the character from those leaks that came out earlier this year. The main character's hair is kind of like the original red and blue Switch Joy-Con colors.
It's called Fire Emblem Engage!
Ooh the Divine Edition looks awesome. Great collectibles in there.
It Takes Two coming to Switch! This was the Game of the Year winner at The Game Awards 2022. 
It Takes Two releases November 4 and preorders are today!
Gorgeous picture for Fire Emblem Engage. So excited for this!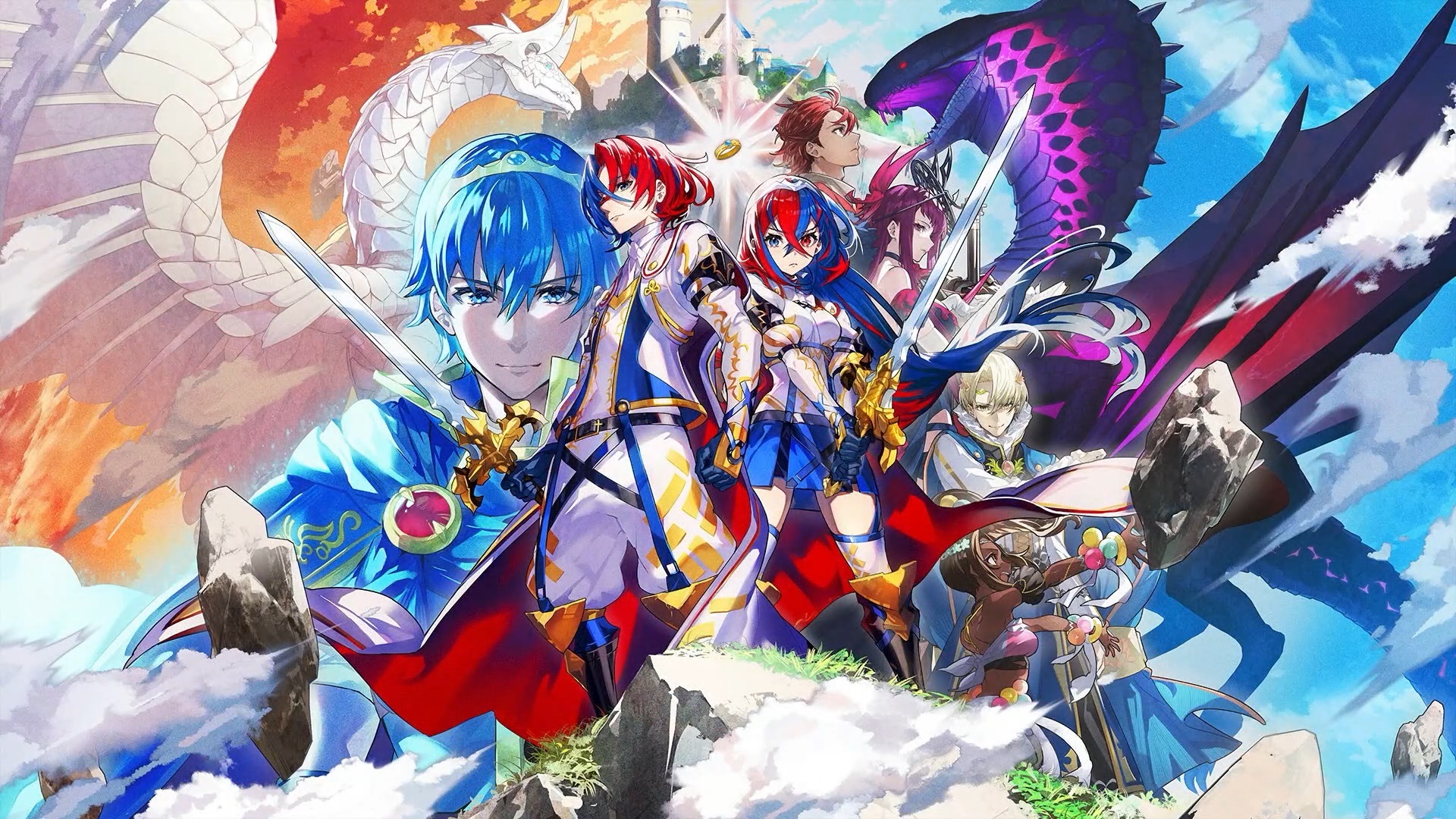 Ooh Fatal Frame Mask the Luna Eclipse coming to Switch next year! 
Ino, a new Hero for Xenoblade Chronicles 3. She looks freaking awesome. 
Tons of other updates included in wave 2 of the Expansion Pass. It launches Oct 13. 
SpongeBob SquarePants: The Cosmic Shake looks like a fun platformer similar to  Battle for Bikini Bottom. Coming to Switch next year!
Fitness Boxing Fist of the North Star. That's what I'm talking about! A fitness boxing game where you beat up baddies. It's coming out next year. 
Fire Emblem Engage: Divine Edition look so cool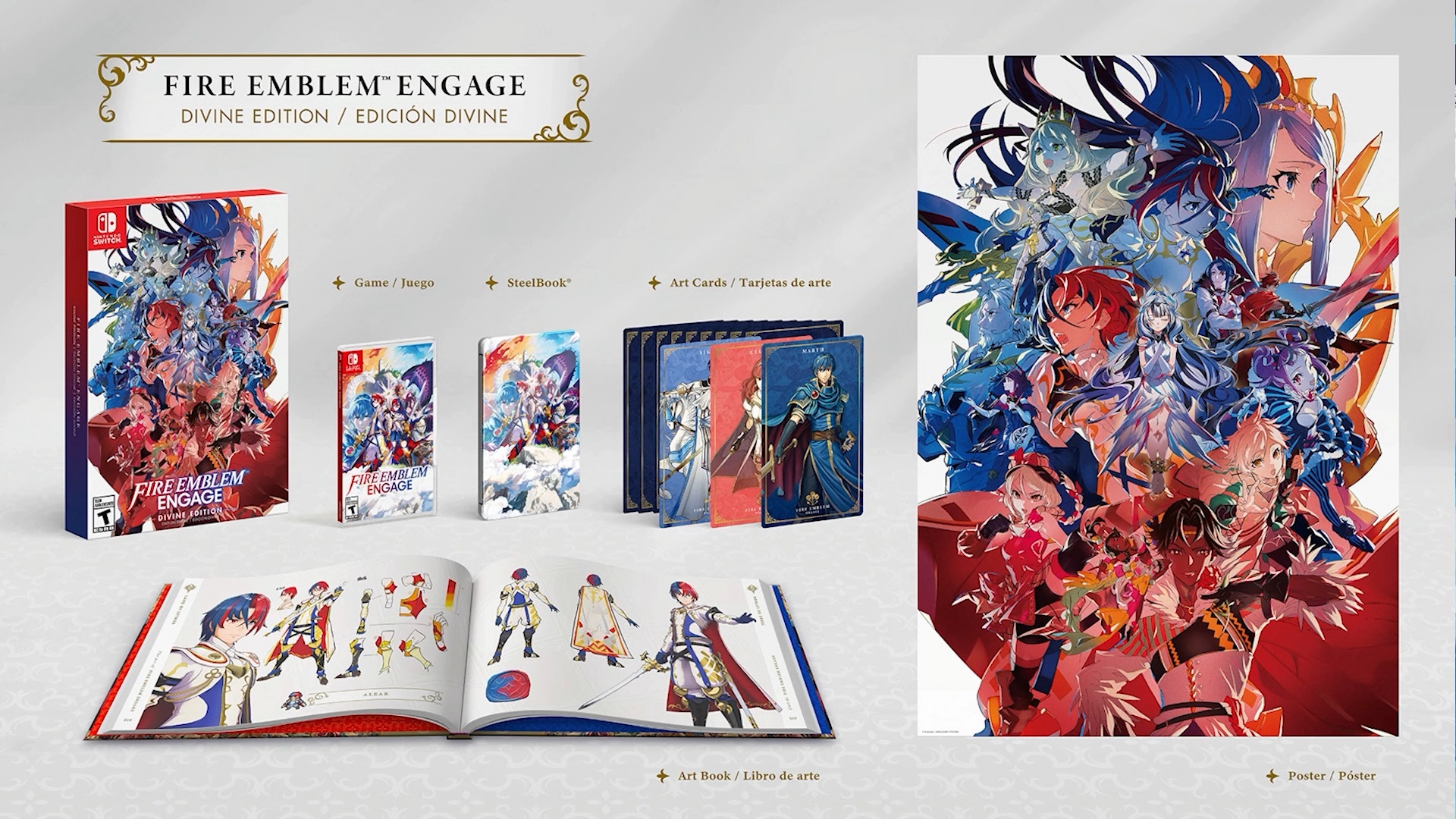 Tunic is finally coming to Switch! It's like a love letter to Zelda and a roguelike. Preorders are today. 
From Mission 1st coming to Switch this November and Front Mission 2 and 3 coming later.
Can't get enough of these farming sims. Story of Seasons: A Wonderful Life lets you grow crops, create a family, and age. Your children's careers will depend on how you raise them. How cute is that!? Coming out Summer 2023.
Looks like the first real Splatfest announcement??
Yep! First "post-launch Splatfest". What would you bring to a deserted island? Gear, Grub, or Fun? Woo! Which will you pick?
OMG is this Octopath Traveler 2?????????????
HOLY COW IT IS! A brand new game with eight new travelers. The Warrior, The Dancer, The Merchant, The Scholar, The Thief,  The Cleric, the Hunter, and The Apothecary!
Traveler actions differ from day to night. It looks gorgeous as all HD-2D games do. Can't wait to play this!
Octopath Traveler 2 releases Feb 24, 2023!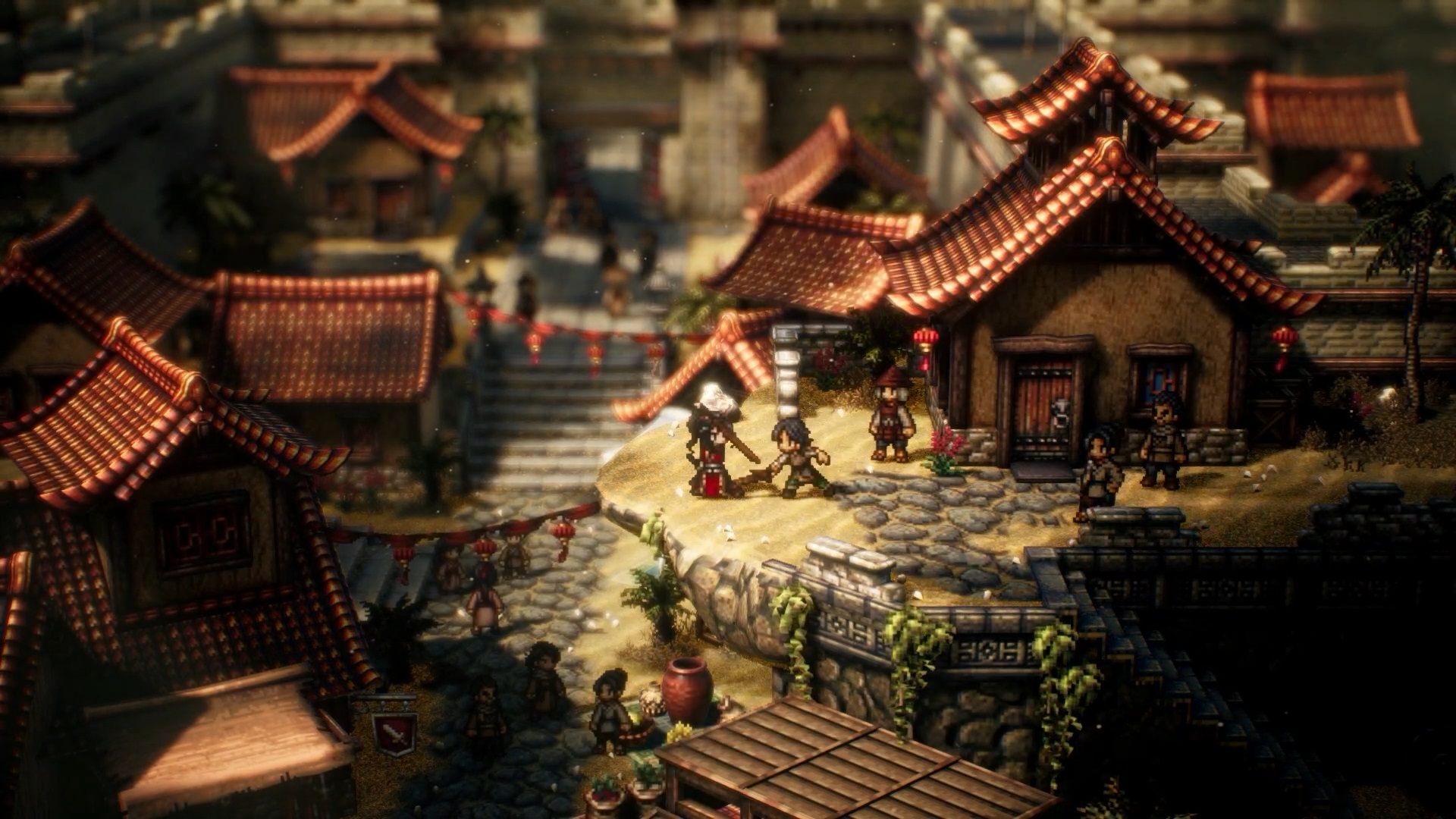 Fae Farm, looks like another Animal Crossing-like farm sim!
Ooh! Love the fantastical elements! What a cute art style too!
It's coming out Spring 2023!
Theatrhythm Final Bar Line brings popular Final Fantasy songs to Switch in this new game. It comes out Feb 16, 2023!
Yes! I cannot wait for Mario + Rabbids Sparks of Hope.
Loving this more exploratory take on the game from the original. Rabbid Rosalina is hilarious. OMG look at those silly Sparks. I love their goofy faces. 
It's coming out on October 20 and preorders are ready now. The Gold Edition nets you the season pass if you think you'll be interested in that. 
Holy Cow! My childhood is coming to Switch! Mario Party, Mario Party 2, Mario Party 3, Pokemon Stadium, Pokemon Stadium 2, Excitebike 64, and 1080 Snowboarding all coming to the Expansion Pack!
Gaaah!! GoldenEye 007 is also coming to Switch via Expansion Pack!!
So excited for these upcoming N64 games on Nintendo Switch Online + Expansion Pack!
I'm still on a high from that last announcement. So freaking awesome!  Can't wait to play all those classics!
Ib has a beautiful classic art style. Ooh this looks creepy. Loving it so far. It comes out Spring 2023.
Mario Strikers: Battle League is getting an update. Is that Pauline!? Oh and Diddy Kong too! So excited to play as them!! Coming out sometime this month, too!
Atelier Ryza 3 officially announced!
Cannot explain how excited I am for these N64 games coming to Nintendo Switch Online + Expansion Pack.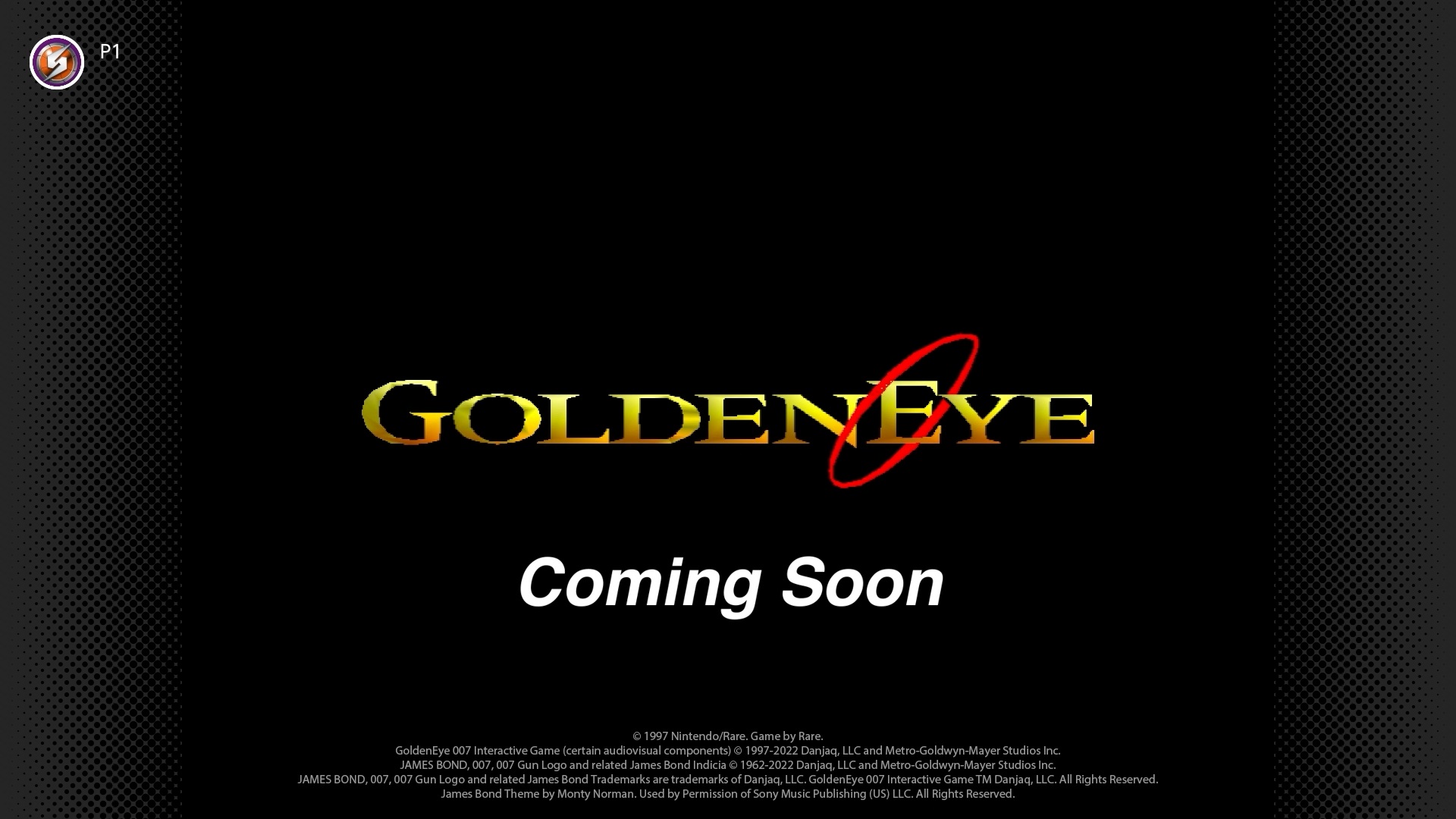 Wave 3 of the Mario Kart 8 Deluxe Booster Course launches "this Holiday".  Some of the new courses include Merry Mountain (Tour) and Peach Gardens (DS). So excited to play those!
Mario Golf: Super Rush is gonna get a run for its money. Nintendo Switch Sports is getting a golf update this holiday. Woot woot!
Yes! My man, Shigeru Miyamoto!!
Pikmin Bloom has been out for awhile now, but looks like they're pushing it again. I wonder if there are any big updates?
This leading up to a new Pikmin?
There it is! Pikmin 4! Coming to Switch in 2024!
Just Dance 2023, time to bust out the moves!!
Well this looks just Dynamite! Coming out November 22, 2023.
Yet another life sim with Harvestella. The 2D art for this game is gorgeous. 
My main witch, Bayonetta!! In the third game she's fighting to protect the world from bioweapons called homunculi. New characters joining the action like Viola. It comes out October 28 with preorders available now.
Looks like a new trailer will release later today too. Woo!
Rain Code coming to Switch in 2023! Ooh yeah, this feels like Danganronpa. It's got that pretty art style mixed with creepy imagery and a dark plot.
WHAT?? Lady D on Switch? Resident Evil Village Cloud Edition coming to Switch on October 28. There's also a free demo today. 
Resident Evil Biohazard, RE 2, and RE 3 also coming to Switch via cloud streaming sometime this year.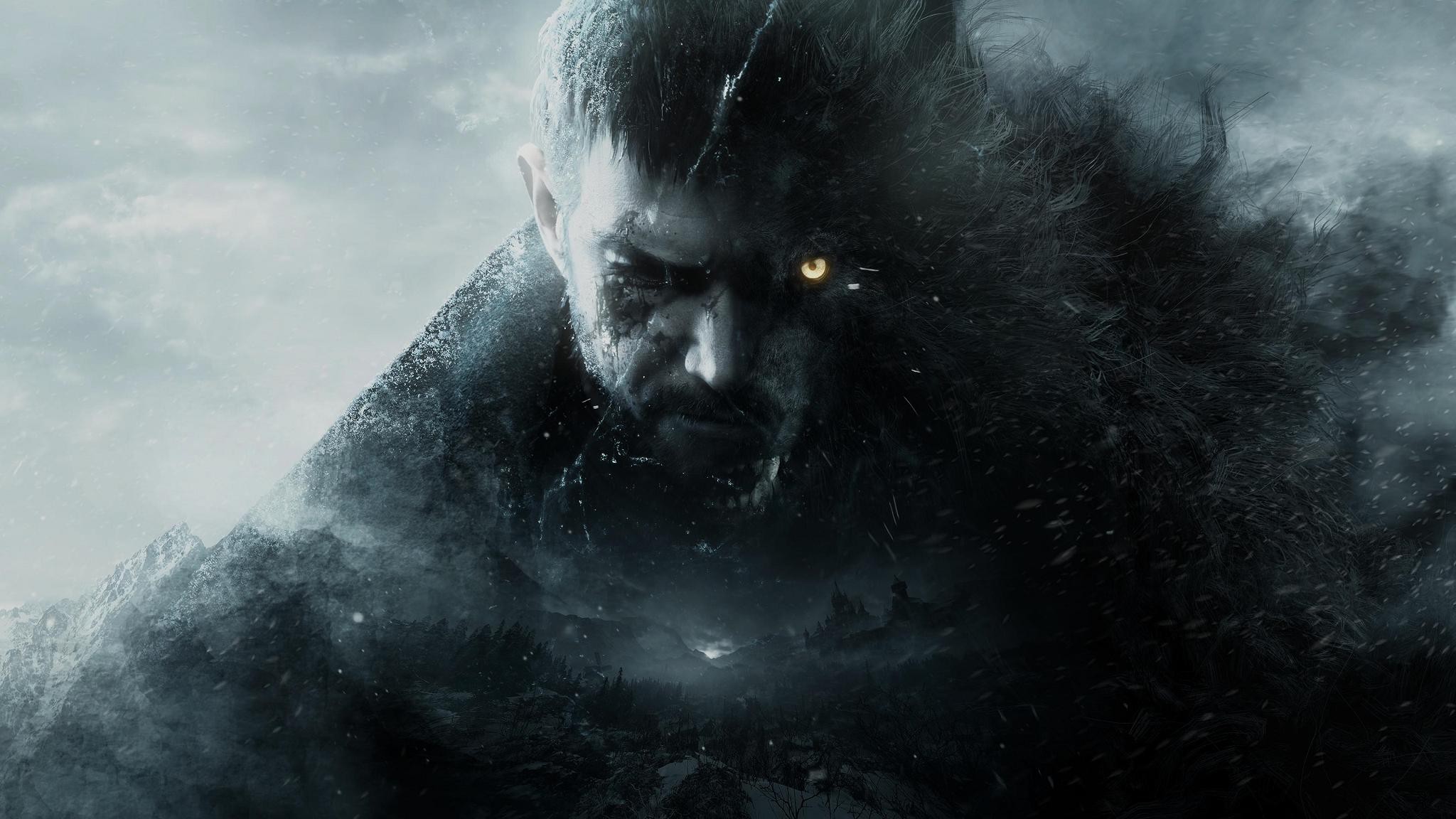 Crisis Core: Final Fantasy VII coming to Switch Dec 13!
Endless Dungeon. There have been so many horror sci-fi games announced this year. This one does look good, though. It launches next year. 
Things are starting to wrap up. We're getting to the part where they rapid fire games before doing some kind of big reveal. We'll have to see if the rumored Zelda Wind Waker and Twilight Princess on Switch are true or not. 
Kirby's Return to Dream Land Deluxe coming to Switch! This is a classic game remastered for modern gaming. Local play for up to four players on the same system and everyone can play as Kirby!
WHAT is it?? BOTW2? This has the same look as the mural art from the first game. 
Are we going to get a name? The Legend of Zelda: Tears of the Kingdom. We finally got a name! 
Botw 2 releasing May 12, 2023!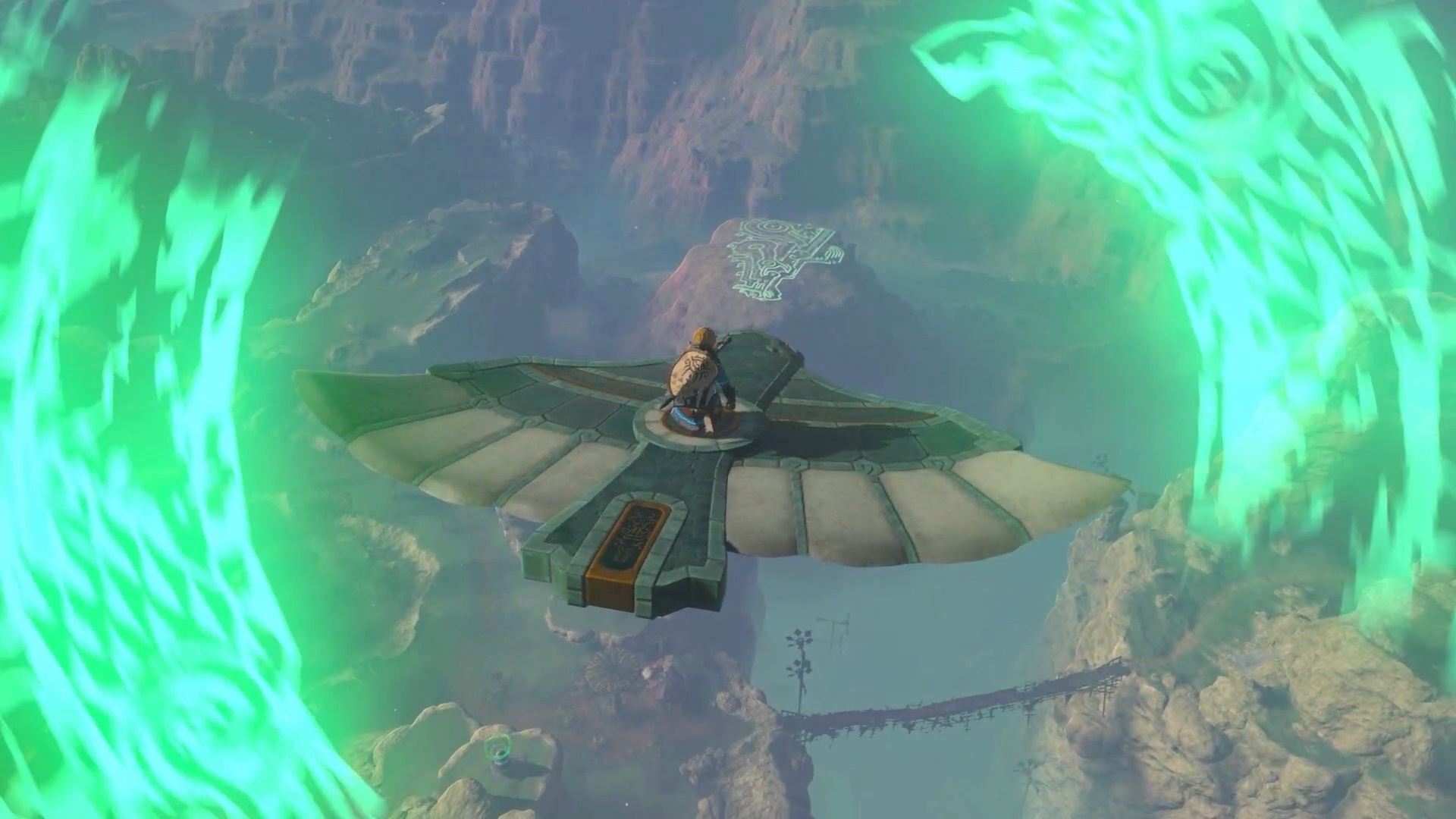 Well, looks like the rumors for Wind Waker, Twilight Princess, and Metroid Prime remastered weren't real. But hey, now we know the name for BotW2 and a release date too! I can't wait to jump into that game and play the crap out of it. 
OMG the key art is gorgeous.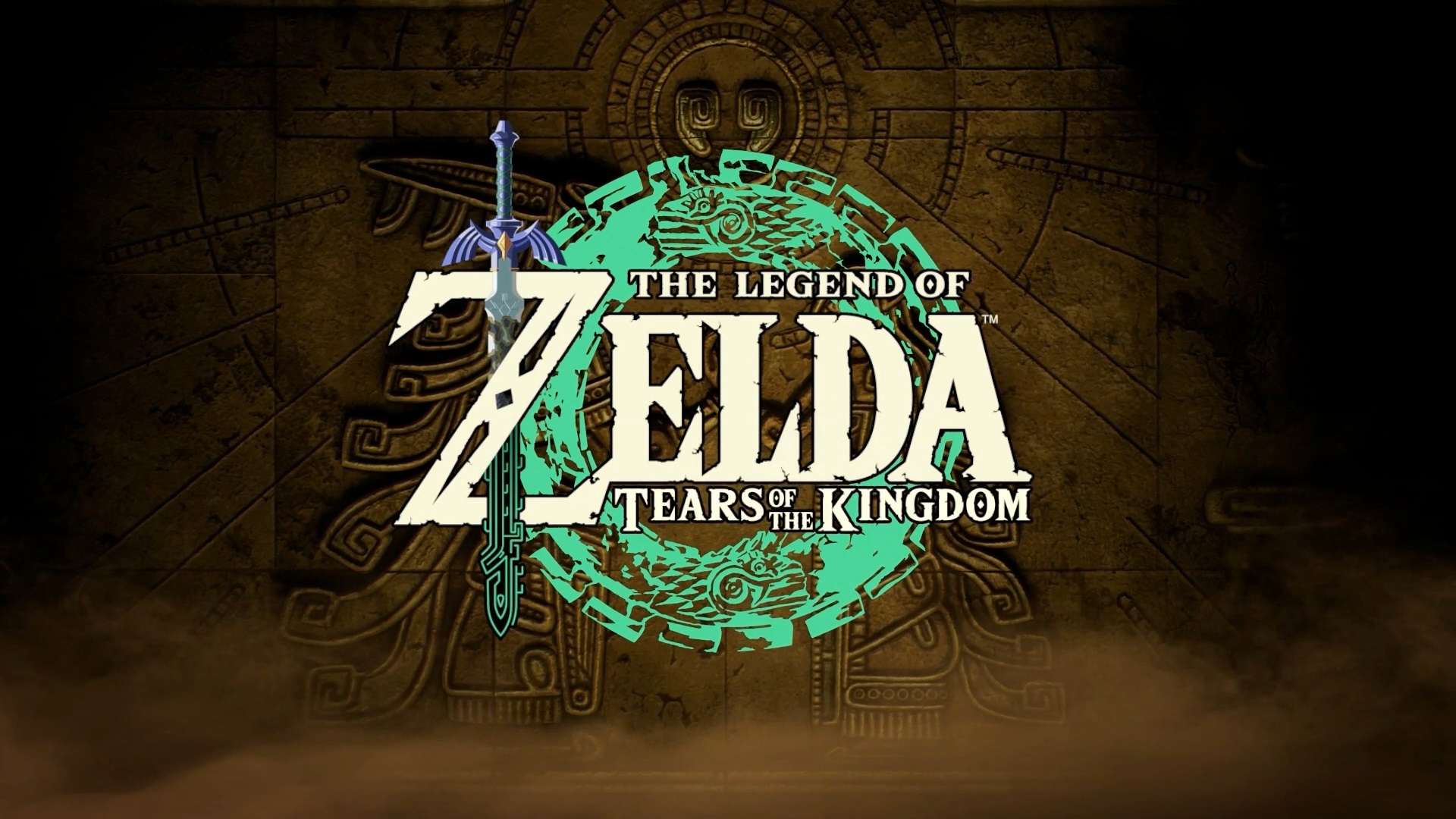 Look at how pretty this is!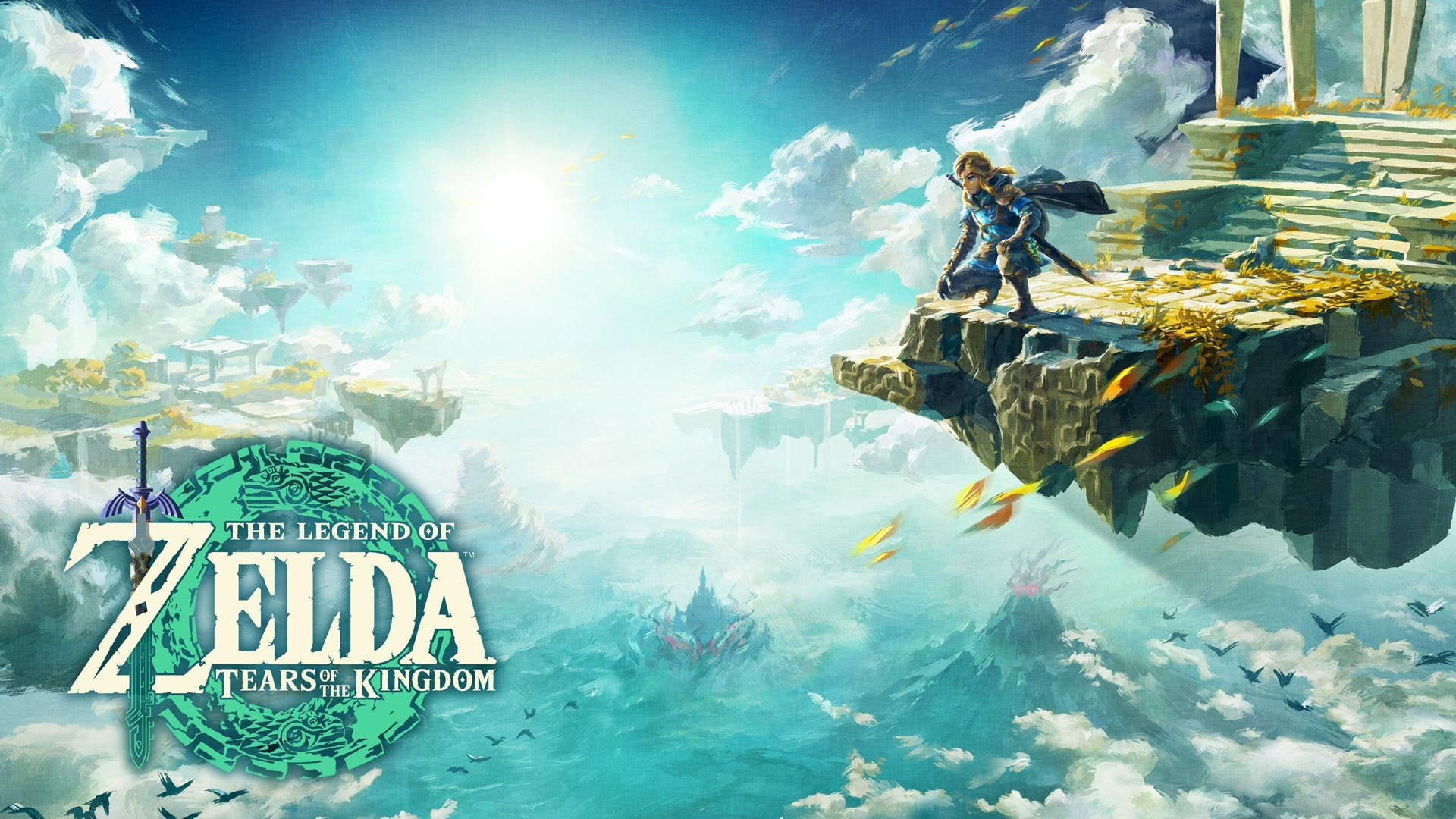 There were tears in Skyward Sword, like in the Silent Realm challenges. I wonder if the title for BotW 2 is alluding to that or if this is something else. The fact that Link is in the sky and traveling around from floating island to floating island could allude to that fact. We'll have to wait and see!
Fire Emblem Engage is all about teaming up with classic warriors from previous Fire Emblem games. The titular "Engage" refers to letting you inherit weapons, skills, and other abilities from these characters.
Players take on the role of a character known as a Divine Dragon as they strive save the Continent of Elyos from the Fell Dragon. As part of this journey, characters from four kingdoms will come together with a common enemy. 
It Takes Two won Game of the Year in 2021 at The Game Awards. It's a co-op adventure where players take on the roles of a fighting married couple who get turned into their child's dolls. Work together to navigate themed levels as you work to rebuild your marriage and turn back into humans. 
What's more, you can invite a friend to play the game with you for using Friend's Pass.As per the Nintendo website, players will need to install the Friend's Pass free trial and you must both be playing on a Switch in order to go co-op together. 
Fatal Frame: Mask of the Lunar Eclipse is a classic horror game that originally released on Wii way back in 2008. The idea is that you play as a young woman with nothing but her Camera Obscura, which has the power to capture evil ghosts. 
Like a horrific version of New Pokémon Snap, players get more points the better the shot they take is. The catch is that in this case, the better the shot, the more damage you deal your spectral adversaries. It's coming out sometime in 2023.
Xenoblade Chronicle 3 was a hit earlier this year when it released. Many people found that it took over 100 hours to beat it, meaning that it provides a lot of play for your buck. The fun continues with the Expansion Pass, which is currently on Wave 2.
As part of Wave 2, players can unlock a new Hero name Ino, who could potentially be part robot. Players can also participate in consecutive Challenge battles to see how far they can get. Wave 2 releases Oct 13.
SpongeBob SquarePants: The Cosmic Shake is coming to Nintendo Switch sometime in 2023 and bringing with it the same kind of platformer fun we saw in Battle for Bikini Bottom. What's more, the original voice actors from the TV show are all here!
SpongeBob and Patrick find themselves in possession of Mermaid's Tears, which have the power to grant their craziest wishes. Chaos inevitably ensues and you'll have to play as the popular sponge as he travels through various levels and takes on bosses. 
Get ready for the first official Splatfest since Splatoon 3 launched! The theme prompt is "What would you bring to a deserted island?" and you options are Gear with team purple, Grub with team orange, or Fun with team green. 
This Splatfest takes place on Friday, Sept. 23 at 5:00 p.m. PT – Sunday Sept. 25 at 5:00 p.m. PT. Choose your team and see who can reign supreme!
Tunic simply belongs on the Switch since it takes cues from classic Zelda games. The cute foxy character wields a sword and wears clothes very similar to Link's green getup. Travel around the map taking on baddies, finding treasure, and scouting out secrets. It comes to Switch on September 27.
Few things have made me scream with happiness as much as this announcement did. Octopath Traveler 2 is coming to Switch sometime in 2023 and brings back several elements that we loved from the original game. 
As before, players explore the gorgeous HD-2D world of Solistia while playing as eight different characters. Like before, they all have their own backgrounds and ways of handling situations. 
This Direct was absolutely rich with farming simulators like Fae Farm which releases sometime in Spring 2023. Think of it like a more fantastical Animal Crossing, but where humans are the main NPCS… so basically Human Fantasy Crossing. 
You can create your farm with up to four other players using online or local multiplayer. Everyone contributes to the farms growth. There are also mystical things to discover as you explore the world and battle baddies.
There's no denying that Final Fantasy has some of the most iconic music in all of gaming and the series has taken advantage of that with a rhythm game. Now a new rhythm game called Theatrythm Final Bar Line is coming to Switch February 16, 2023.
Things had kind of fizzled for the Nintendo Switch Online + Expansion Pack recently since all previously announced N64 games have been announced, but now we know that nine additional classics from that era are incoming. They'll trickle slowly into the pass during the course of the next several months.  
First off there are the amazing Mario Party, Mario Party 2, and Mario Party 3 multiplayers that started the series. Then we've also got Pokémon Stadium and Pokémon Stadium 2, which were some of the first games that allowed kids in the late 90s and early 2000s to see Pokémon in 3D. After that, we've got some excellent sports games with Excitebike 64, 1080 Snowboarding, and Pilotwings 64. 
But perhaps the biggest cause of excitement is that the long-rumored GoldenEye 007 is finally coming to Switch. It gets even better when you realize that it will include online play. I can't wait!
Mario Strikers: Battle League is finally getting its second free update that brings with it Pauline and Diddy Kong as playable characters. Plus, a new stadium called Planetoid and additional gear are also incoming with this update. 
Speaking of updates, we're finally got an official sneak peek into Mario Kart 8 Deluxe Booster Course Pass Wave 3. Two of the included courses are Peach Gardens from Mario Kart DS and Merry Mountain from Mario Kart Tour. Wave 3 will release sometime this holiday season, so be ready to take to the track!
It's been a long time since we got a new Pikmin entry and not just a remaster for Switch. Fortunately, Pikmin 4 has now officially been announced. We don't know much about it, but we do know that it's coming out sometime in 2023. Next year is really starting to get stacked for Nintendo, huh?
As of today, we officially know that Just Dance 2023 Edition is heading to Switch on November 22, just in time for the holidays. This stands out from previous entries in the series as it provides online multiplayer, so up to five players can compete against each other from wherever. 
To keep you going, additional sessions and songs are unlocked as you play featuring the hottest hits from the last year. 
Nintendo previously announced that Nintendo Switch Sports would receive a golf update soon, but now we know the update has been delayed until this holiday season. 
In survival mode, up to eight players can compete at once to see who can get in the hole with as few shots as possible. You can also play locally, but it was not specified how many players can participate in this mode. 
This brand new trailer for Bayonetta 3 dropped just after the Nintendo Direct allowing us to get a better handle on the game's plot and gameplay. Grab it when it releases on October 28.
You can mash buttons or plan specific button combos in order to take down baddies with strong attacks. She can even slow down time to really whomp on your opponents. 
Alcina Dimitrescu, affectionately called Lady D by the internet, and her entire frightful family are coming to Switch on October 28, 2022 via Cloud Streaming. That's just in time for Halloween! Play through Resident Evil Village, the horror game that had everyone talking about it last year. 
Additionally, three other RE games are coming to Switch sometime in 2022. First, there's Resident Evil Biohazard, which has a story that directly leads into Resident Evil Village with Ethan Winters checking out the creepy Baker Family in search of his wife. Then there's Resident Evil 2, which follows Leon S. Kennedy and Claire Redfield as they take on ghoulish enemies and uncover corruption in Raccoon City. Finally, there's Resident Evil 3, which follows Jill Valentine who must survive Racoon City's mutated denizens and avoid a powerful entity known as Nemesis who hunts her relentlessly. 
Kirby's Return to Dream Land Deluxe brings fresh new aspects to this classic game. Now players can enjoy the adventure with up to four players total in local co-op on the same system. No one has to settle for being anyone other than Kirby as there are at least four different Kirby colors to choose from. 
I know that I'm hankering for some more Kirby fun after beating the hit that is Kirby and the Forgotten Land. Grab Kirby's Return to Dream Land Deluxe when it launches on February 24, 2022. 
Finally, we get to the real meat and potatoes of this whole event; the announcement we have been waiting two years for. The sequel to The Legend of Zelda: Breath of the Wild has officially gotten a title. It's The Legend of Zelda: Tears of the Kingdom. 
The video opens by panning over a mural depicting Bokoblins, Zelda, and a mysterious large figure surrounded by floating tears. We then see Link dive off of a sky platform and into the air. He's seen using some kind of powers to elevate himself into the air via some kind of floating elevator system. It all ends with him landing on some kind of flying bird-shaped platform and cutting to the official logo. 
We cannot wait to get our hands on this game when it finally releases on May 12, 2023.