Utah State running back Robert Turbin (6) is stopped by Ohio Bobcats safety Josh Kristoff (9) during the Famous Idaho Potato Bowl in Boise, Idaho Saturday, Dec. 17, 2011. USU lost to Ohio 24-23. (Jeffrey D. Allred, Deseret News)
Estimated read time: 5-6 minutes
LOGAN — When Utah State athletic director John Hartwell called former Aggies running back Robert Turbin to tell him he was getting inducted into the Utah State Hall of Fame, the first thing Turbin thought about was all the effort it took to get there.
The extra work he put in when nobody else was in the facilities, opting not to go home to California during the summers and stay in Cache Valley to train, trying to change a losing culture.
The effort paid off.
Turbin became one of the most heralded Aggies rushers in program history. He became the all-time leader in career touchdowns and led Utah State to its first bowl appearance since 1997 in 2011. Drafted in the fourth round of the 2012 NFL draft to Seattle, Turbin had a successful nine-year NFL career, tallying 1,354 career rushing yards and winning a Super Bowl with the Seahawks.
Now, Turbin embarks on another journey, one that leads back to where it all started.
Just four months removed from his induction into the Utah State Hall of Fame, Turbin will return to Logan as CBS Sports Network's newest color analyst to call the Aggies' conference opener on Saturday against UNLV.
"It'll be good," Turbin said over the phone. "You know, I don't think I've ever watched an (Aggies) game from the booth before, or any of the suites. Usually, I'm just down on the field, or I'll watch it from the study hall; I get a nice view from there. So it'll be different, and I'm really excited for it."
Much like his time in college was a crucial step in reaching the NFL, Turbin's new gig calling Mountain West and Conference USA football games is a major step forward in the broadcast world.
Since his playing days, Turbin knew his goal in retirement was to be in broadcast media, being in the booth calling NFL games on Sundays while spending time on the weekdays as an on-air sports personality.
Considering Turbin's deep football knowledge, overall love of sports (Turbin loves basketball "to death"), as well as the good-natured persona that made him such a fan favorite in Seattle, entering the media realm seems like a fitting transition.
And he jumped right into it.
After retiring, Turbin went to an annual broadcast media workshop put on by the NFL Players Association and a Super Bowl job fair to help get the wheels turning. He was able to call a game alongside Kevin Burkhart and did a handful of segments on NFL Network.
Last year, Turbin did analysis for CBS Channel 13 in Sacramento, where he and his family live, then joined the KIRO Radio Network's pre and postgame broadcast for Seahawks games. Earlier this year, Turbin woke up to a text from a friend who is an agent, telling him CBS was interested in him being a college football commentator.
"I wasn't actively pursuing anybody at CBS to do color commentating," Turbin said. "It was me just kind of doing everything day by day to continue to get reps and continue to get better, and go to these workshops to continue to learn and build; and then boom, the opportunity came. God is good."
Just five weeks into the season, Turbin has enjoyed the process thus far, he said. He opened by calling the Florida Atlantic-Charlotte game, followed by a variety of games around the country.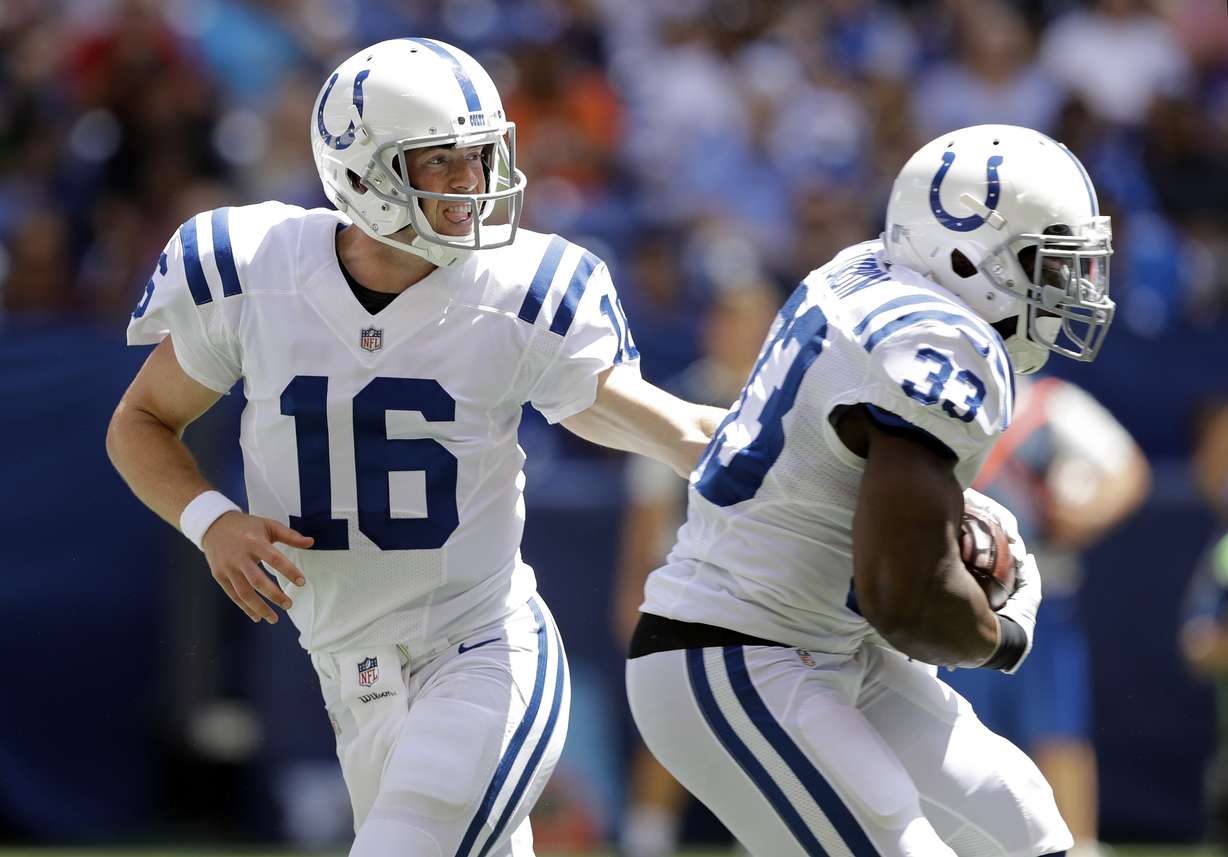 His life is busy: Monday through Thursday, he's preparing for his weekend obligations in the mornings by watching film, then fulfilling his fatherly duties in the afternoon.
Turbin will arrive in Logan on Thursday night, where he's certain to make a stop at MoBettas. He does a show on Sirius XM on Friday night. And after he calls the Aggies game Saturday night, he'll take a red-eye flight to Seattle to prepare for the Seahawks radio pregame show.
Considering all that, does the mental focus and preparation required to call a three-and-a-half-hour football game make Turbin nervous?
Not even close.
"No pressure," Turbin said. "Pressure is only for those who are unprepared. … When I go on air I have a blast. Yeah, turns into some long days, but every single time I have an opportunity, I get on (there) like I'm making a million dollars. I mean, I get on it like there's nowhere else that I'd rather be in right there.
"There's a lot of (expletive) going on in the world now. I mean, like, color commentating with a college football game, my alma mater, that's fun, not pressure. I mean, like, the wars and things that are going on, that's pressure. Figuring out how to stop inflation and (expletive) like that; that's pressure. This is entertainment. … So I'm gonna go out there, I'm gonna enjoy myself."
A similar mentality for the current Aggies could be beneficial if they're going to put forth a winning effort against UNLV on Saturday.
Turbin, who spoke highly of the 2-1 Rebels, called Utah State "disconnected," but he said he's still optimistic.
"There's a lot of second guessing that goes on for Utah State as a team right now," he said. "And that's why you see them struggling over the last two weeks. But I think the bye week could be beneficial for them to sit down and center themselves a bit. They have two weeks to prepare for this game, so I expect a much better output from the Aggies on Saturday."
In his new gig, Turbin is approaching his new career with the same tenacity and focus he approached during his football career. His return to campus on Saturday to be CBS Network's color analyst marks another step in his goal to call games on Sundays. All while Utah State hopes the game is a major stepping block to turning around the season.
×
Most recent Utah State Aggies stories
More stories you may be interested in